REACHING OUT TO NATIVE AMERICAN YOUTH TO INSPIRE READING, WRITING, AND HIGHER EDUCATION
The Young Native Writers Essay Contest is a writing contest for Native American high school students and is designed to encourage young Native Americans to write about their experiences as a member of a Native American community and the culture that inspires them.

The voices that emerge from this program honor the legacy of every Native American who has ever lived. Add your words to the thousands submitted through this project - all writers receive a Certificate of Honor for their submission.

The Holland & Knight Charitable Foundation's goal of promoting education and creating new opportunities for youth has inspired this essay contest. Partnering with Holland & Knight in this endeavor are the National Museum of the American Indian and the National Indian Education Association.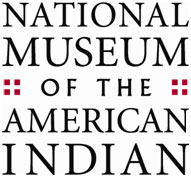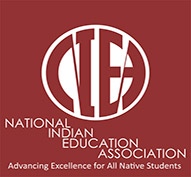 (left to right): Kevin Gover, Director (National Museum of the American Indian), Sage Storm Harvey (Navajo/YNWEC winner), James Meggesto(Holland & Knight Partner), Amy Igri Lowndes (Inupiat/YNWEC winner), Kathleen Nilles, (Holland & Knight Partner), MyKel Johnson(Nez Perce/YNWEC winner), Shenan Atcitty (Holland & Knight Partner), A′ali′ikumakani Dukelow (Native Hawaiian/YNWEC winner), Phil Baker-Shenk (Holland & Knight Partner), Not pictured: Amelia Kennedy Thomas (Seneca, YNWEC winner).
Click the link below to view the winners.
2016 Winners
Aunna Woods (Pyramid Lake Paiute) at the Smithsonian's Cultural Resource Center.
"The words "thank you" do not give service to the true gratitude I feel for all of the great experiences I had as a result of the Young Native Writers Essay Contest sponsored by Holland & Knight. I will treasure every moment for the rest of my life. Thank you
Aunna Woods,
2012 First-Place Winner